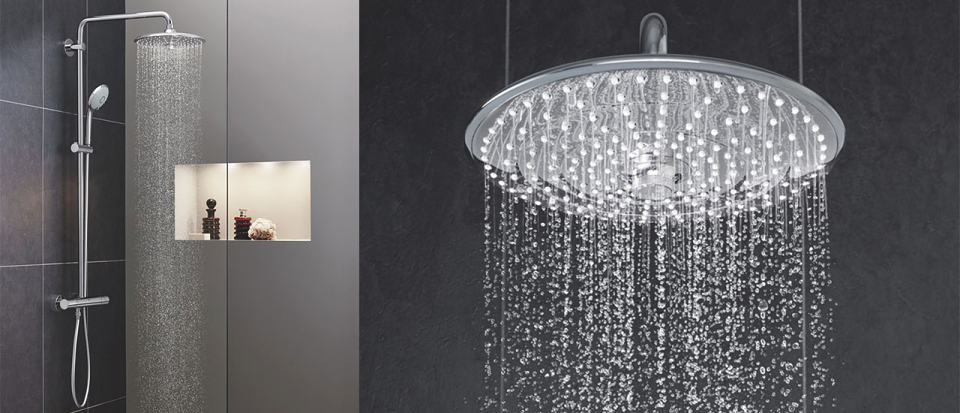 Euphoria System
Za neuporediv doživljaj.
Ergonomski dizajn Euphoria ručnog tuša nudi produženu ručku koja je okružena sjajnim hromiranim prstenom. Za tuširanje bez premca, GROHE DreamSpray® raspodeljuje vodu ravnomerno kroz celu mlaznicu, a SprayDimmer smanjuje potrošnju vode i do 40%. Svi Euphoria ručni i glavni tuševi imaju popularan i raskošan mlaz u obliku kiše, a mogu da se dopune i izborom drugog tipa mlaza: masaža, čist mlaz ili penušavi (Champagne) mlaz.
Find Your Showroom
Experiencing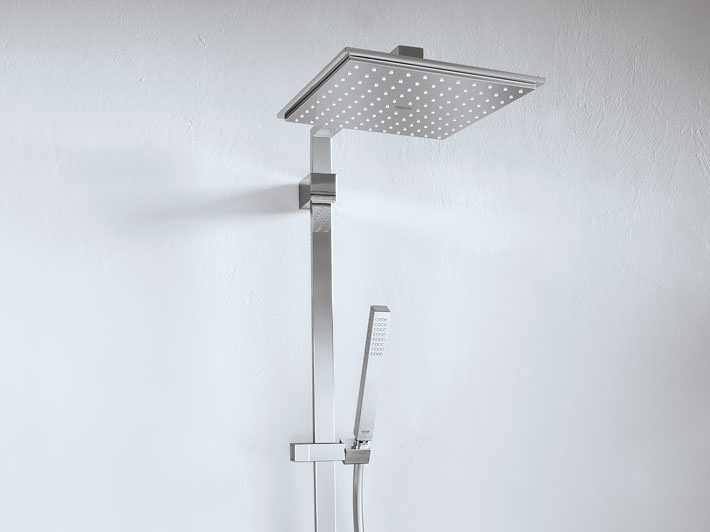 Euphoria Cube System
A precise combination of square and rectangular shapes enhanced with the latest GROHE technologies make Euphoria Cube Shower System the smart choice if you appreciate minimalist design in the bathroom.
The reduced lines and modern aesthetic of the hand shower reflect the crisp square outline of the head shower in this understated collection, which introduces pure geometric forms to your shower environment. For perfect delivery of our exhilarating Rain spray pattern, Euphoria Cube showers feature GROHE DreamSpray® technology.