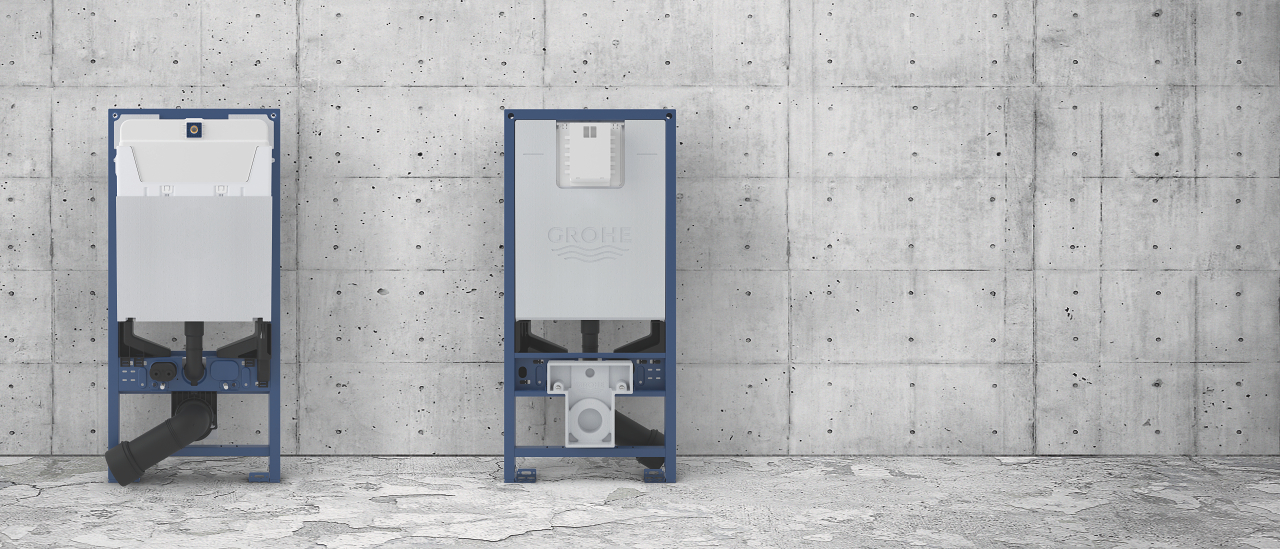 GROHE RAPID SLX - READY FOR TOMORROW, TODAY
BUILD AROUND THE FUTURE
Whatever the future holds in store, the Rapid SLX is ready.
It's ready to offer you access to everything that's available today and everything that will come tomorrow. It's designed to make life easier and smarter – for both installation engineers and end consumers – and to ensure vision isn't held back by technology.
Faster, Stronger, More intelligent - GROHE RAPID SLX FEATURES
UNIQUE FLOW MANAGER: FULLY ADJUSTABLE, RIMLESS READY
The unique integrated flow manager means you are able to easily adjust the flow of water at all times. This makes the Rapid SLX the perfect fit for the ever-increasing range of rimless ceramics entering the market. The fully-adjustable flow manager requires no demounting and is 100% ready for all future installations.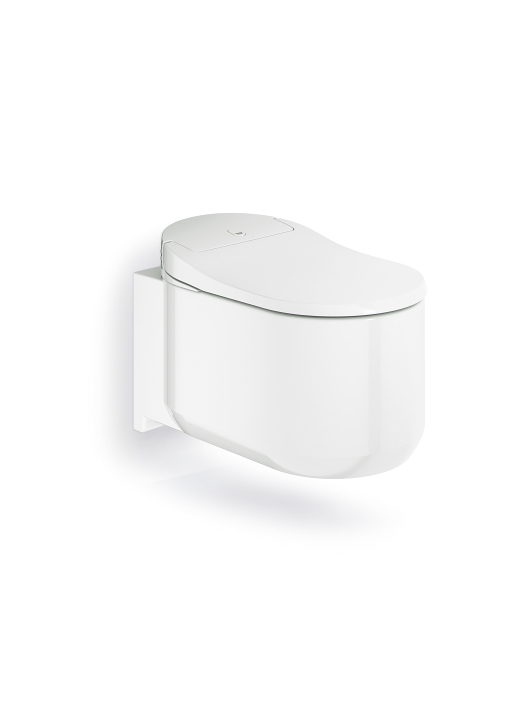 PLUG & PLAYFUL: CONNECTED TO THE FUTURE
The Rapid SLX comes with a real integrated electric socket. A water connection for shower toilets also comes as standard. This exclusive feature enables easy plug-and-play installation of smart electric toilet features and is completely ready for all future shower toilets, such as the GROHE Sensia Arena.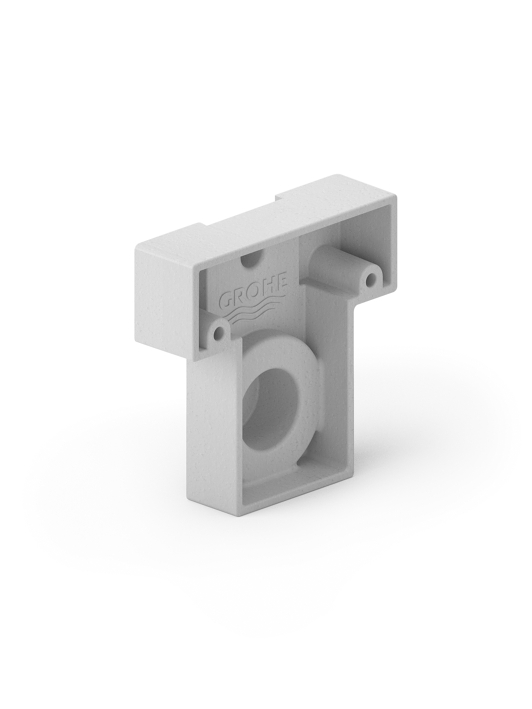 DIRECT ACCESS DOOR: READY FOR TOMORROW'S CHANGES
The Rapid SLX's new installation box comes complete with an easy-access door as standard. And when future changes are needed, such as upgrading power or water connections when a customer changes from a standard ceramic to a shower toilet, its new U-shaped crossbar gives you more space than ever to work in.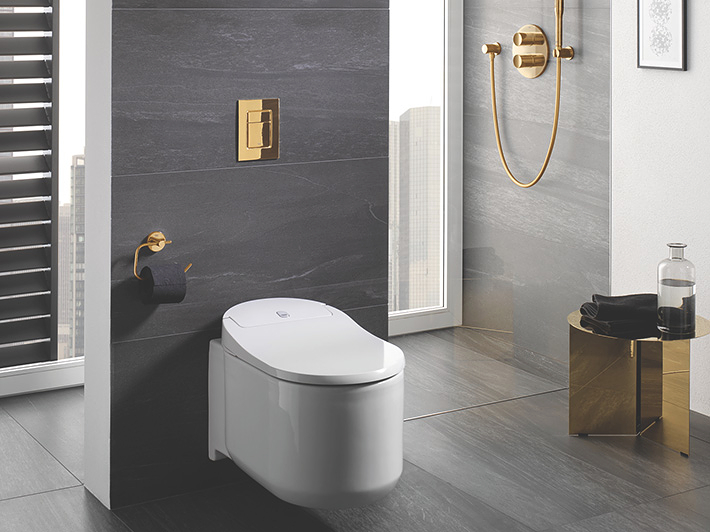 FLUSH PLATE FLEXIBILITY
The wide GROHE range of flush plates helps a customer's vision for their bathroom become a reality. With two sizes, three designs and a range of 12 colors and finishes available, nothing is left to the imagination.
A GROHE flush plate not only adds the finishing touch. With the Rapid SLX working behind the scenes, there'll be a peace of mind when designing your dream bathroom.
Discover more
Easy to install
The brand new Rapid SLX offers various new great features like the flow manager. Here you can see how we create the future!
Easy installation: Whether you are planning a new project, modernizing your existing bathroom our change your ceramic, our Rapid SLX installation system ensures an easy bathroom installation. Take a look and see how you can install the Rapid SLX with brand new and unique features like the integrated electric socket. See how you install the future!
The Rapid SLX is ready is perfectly prepared for shower toilets. Step-by-step you can see how to use our new electric socket and how easy you can install and mount a Shower Toilet!
10-YEAR MANUFACTURER'S GUARANTEE
This consistent focus on quality, durability and sustainability enables us to guarantee the functionality and safety of our products in the long term. We offer a special extended warranty for our wall-installed products, which means our wall-installed concealed cisterns, Rapid SL, Rapid SLX and Uniset concealed cisterns, our Rapid Pro range are now covered for ten years.