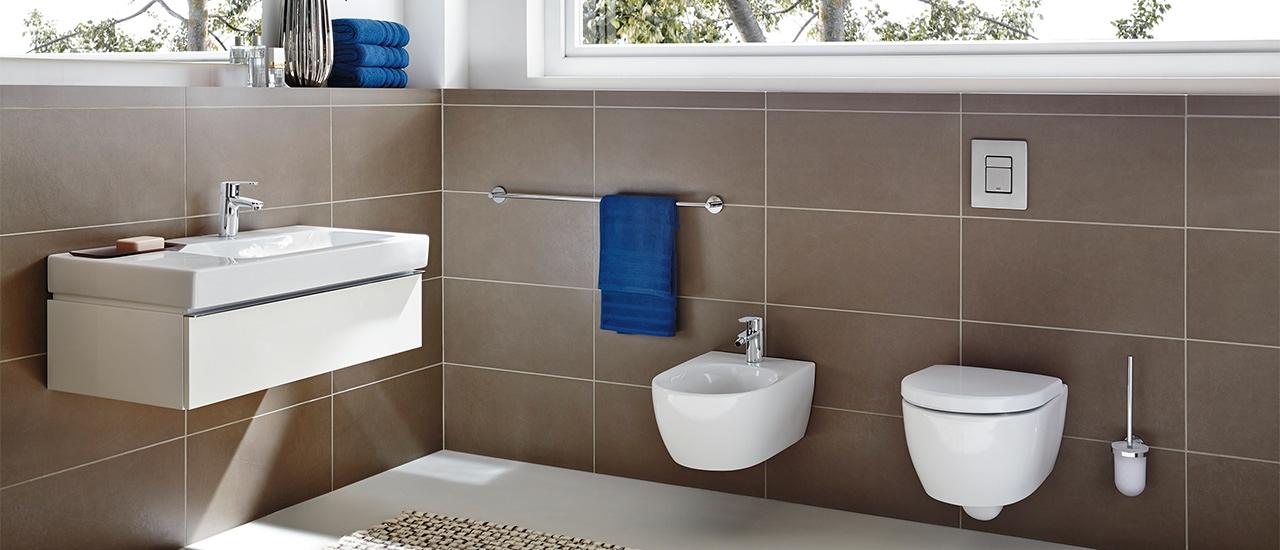 Eurostyle Cosmopolitan
Jedinstveni predlog dizajna za moderna kupatila.
Uz prepoznatljive ručke u obliku ključaonice koje su nagnute pod atraktivnim uglom od sedam stepeni, Eurostyle Cosmopolitan nudi jedinstven predlog dizajna za moderna kupatila. Koristeći mudru kombinaciju jednostavnih krivina i prefinjenih oblika, kolekcija koristi GROHE SilkMove® tehnologiju kako bi se obezbedilo uvek glatko, precizno i udobno iskustvo rukovanja slavinom, godinama nakon svakodnevne upotrebe.
Find Your Showroom
GROHE BestMatch
Find your perfect combination of faucet and washbasin
Welcome to GROHE BestMatch! In a few clicks, you will find your perfect combination of washbasin and faucet. Over 3000 combinations have been tested in the GROHE Lab so you can be confindent to find your Best Match resulting in optimal water delivery, highest comfort and best design match.