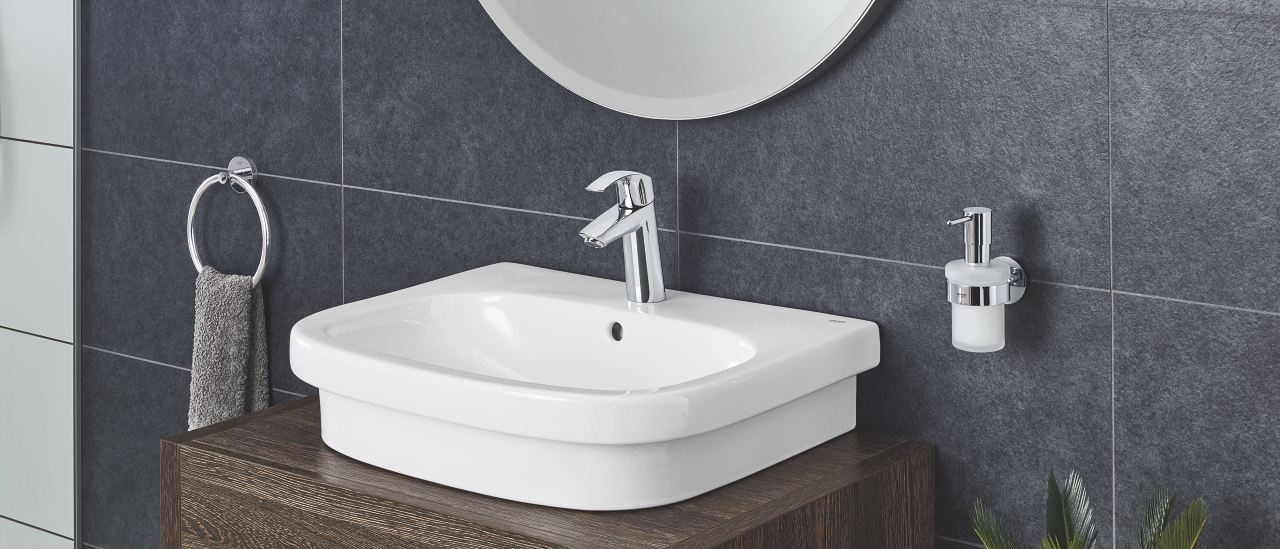 Eurosmart
Savršen dodatak svim savremenim kupatilima.
Sa čvrstim metalnim rukohvatom i dinamičkim linijama koje su orijentisane unapred, Eurosmart je savršen dodatak u svim vanvremenski uređenim kupatilima. Naziv Eurosmart govori sve, jer ova kolekcija udružuje elegantan izgled, pametnu tehnologiju i pristupačnu cenu. Ova slavina izuzetnog kvaliteta opremljena je tehnologijom GROHE SilkMove® za precizno rukovanje i GROHE StarLight® za blistavi, brilijantni sjaj.
Find Your Showroom
GROHE BestMatch
Find your perfect combination of faucet and washbasin
Welcome to GROHE BestMatch! In a few clicks, you will find your perfect combination of washbasin and faucet. Over 3000 combinations have been tested in the GROHE Lab so you can be confindent to find your Best Match resulting in optimal water delivery, highest comfort and best design match.