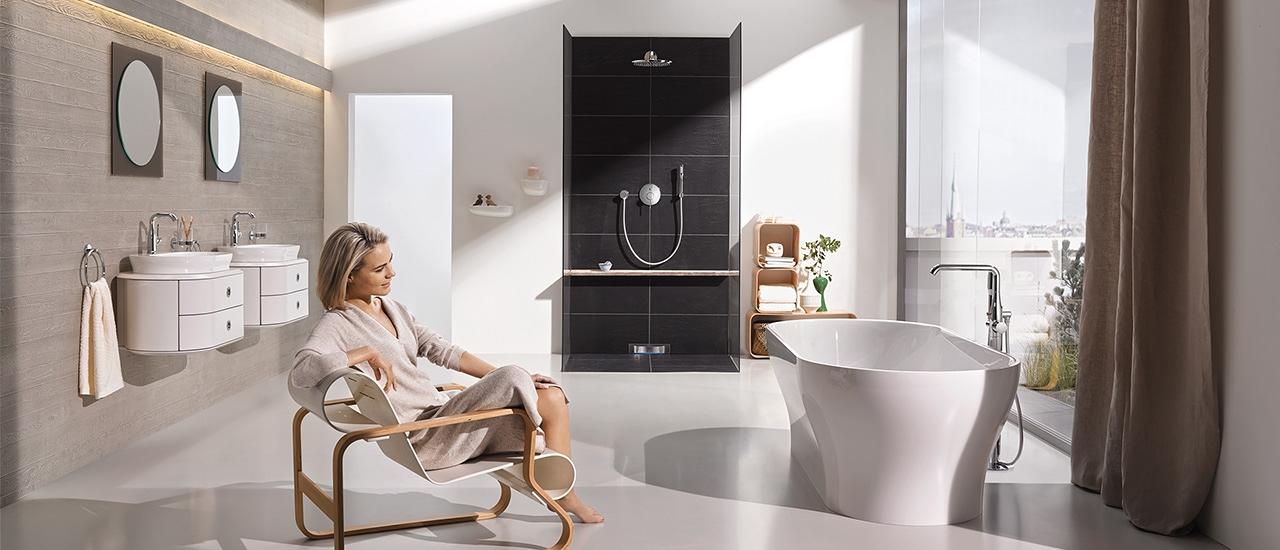 Essence New
Razumem eleganciju.
Klasičan životni stil, ali nežno protumačen. Za ljude koje privlači čistoća, jednostavnost, vizuelno prijatan dizajn, GROHE Essence donosi estetiku bez pretenzija. Ova kolekcija odlikuje se uravnoteženim, modernim stilom i otvara prostor za jedinstveno idejno opremanje i inovativne tehnologije. Oaza blagostanja. Dizajn Essence minimalno koristi modernu tehnologiju, ali je uprkos tome praznik za oči. Kolekcija nije nikada predstavljala vodeće GROHE inovacije, uključujući GROHE AquaGuide i GROHE SilkMove®.
Find Your Showroom
GROHE BestMatch
Find your perfect combination of faucet and washbasin
Welcome to GROHE BestMatch! In a few clicks, you will find your perfect combination of washbasin and faucet. Over 3000 combinations have been tested in the GROHE Lab so you can be confindent to find your Best Match resulting in optimal water delivery, highest comfort and best design match.