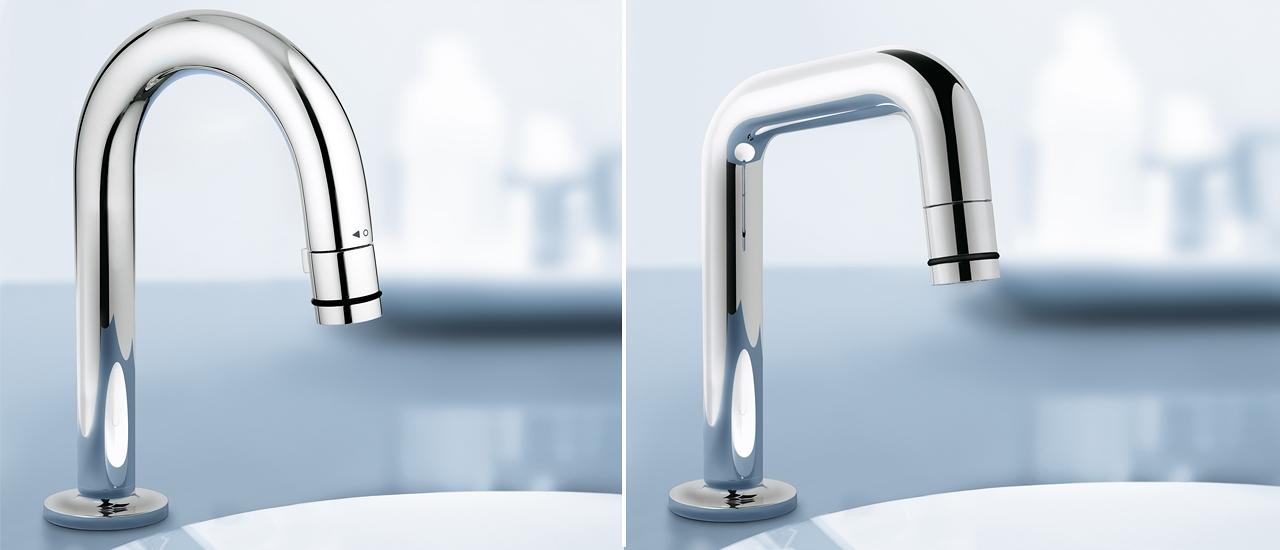 Universal
Stubne slavine
Svedena na suštinu, Universal stubna slavina je moderno i ekonomično rešenje za kupatila za goste sa jednim izvorom snabdevanja hladnom i toplom vodom. Njen vitki, svedeni dizajn i univerzalni izgled dopunjuju sve linije i kolekcije Cosmopolitan i Contemporary, a uobičajena ručka na slavini je zamenjena jednostavnim okretanjem kraja izliva. Uz završni obradu od hroma GROHE Starlight®, ova kolekcija nudi izbor od četiri dizajna kako bi zadovoljila zahteve instalacija. Možete da izaberete polukružni ili pravougaoni oblik koji je ugrađen u lavabo ili u zid, izlive od 105 mm ili 185 mm sa delimično zakrivljenom cevi od 7° ili u obliku slova C, a sve u cilju što lakšeg uklapanja sa izabranim lavaboom.
Find Your Showroom
GROHE BestMatch
Find your perfect combination of faucet and washbasin
Welcome to GROHE BestMatch! In a few clicks, you will find your perfect combination of washbasin and faucet. Over 3000 combinations have been tested in the GROHE Lab so you can be confindent to find your Best Match resulting in optimal water delivery, highest comfort and best design match.