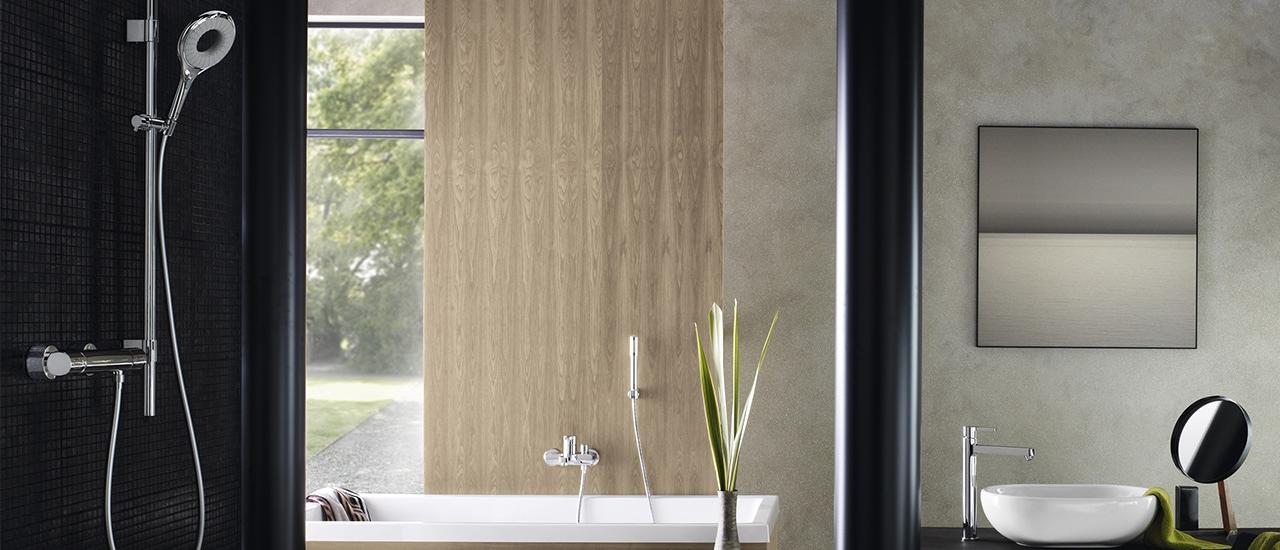 Lineare
Jasno i savremeno.
Jasne i savremene, Lineare slavine su mekši pristup formi, koja svojom ublaženom krutošću potencira liniju minimalizma. Cilindrično telo poboljšava radijalne profile ručki i izliva, što ovu kolekciju slavina za kupatila čini prepoznatljivom. Vizuelna stabilnost se postiže kroz paralelnost ručke i cevi, a istaknuta je završnom obradom od hroma GROHE StarLight®, dok tehnologija GROHE SilkMove® omogućava preciznu i jednostavnu kontrolu protoka vode i temperature.
GROHE BestMatch
Find your perfect combination of faucet and washbasin
Welcome to GROHE BestMatch! In a few clicks, you will find your perfect combination of washbasin and faucet. Over 3000 combinations have been tested in the GROHE Lab so you can be confindent to find your Best Match resulting in optimal water delivery, highest comfort and best design match.